You'll be in good company.
Bailiwick was founded in 1992 on the strength of two Fortune 100® public relations accounts.  Bailiwick continues to count those two charter accounts — AT&T and its spin-off, Avaya, as clients. And added to the Bailiwick roster of valued clients is the non-profit Saint Peter's Healthcare System in New Brunswick; the not-for-profit GS1 US, the standards organization supplying barcodes and other supply chain solutions to industry; as well as a number of other technology and project-based clients including solar engineering and design firm, District Sun.
Full-service marketing and public relations
Bailiwick is a full-service marketing and public relations agency. Its roots are in public relations, but as clients entrusted us with an ever-greater scope of work, the agency grew its practice to encompass a wide range of marketing services.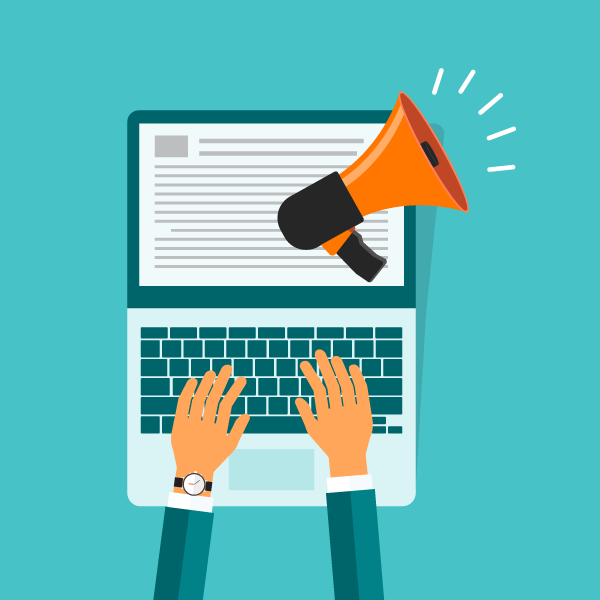 Bailiwick's public relations experts help clients get the most value by writing compelling stories, developing the most sale-able angles, and bringing newsworthy events to the media's attention, including new and social media. Bailiwick knows there is a great deal more to PR than press releases. Bailiwick makes full use of the techniques of public relations: press releases, byline articles, editorials and letters-to-the-editor, one-on-one customized pitches, executive and award announcements, and more to get client messages across.
Because public relations is labor-intensive, Bailiwick believes in recycling and repurposing to economically obtain results. For instance, a sales win announcement may be expanded into a customer case study, which may be used to interest vertical media, populate a client's website and become a component in an overall industry pitch (and perhaps the basis for marketing collateral) or serve as the basis for a blog.
And because social media has become such an important part of the media mix, adapting messaging to that fast-paced, yet evanescent sphere of influence requires creativity, brevity and perseverance.
Bailiwick's professionals are subject matter experts on building effective customer relationships and leveraging those relationships to help close sales and provide proof points for marketing tactics. Bailiwick's managed reference program model and best practices have proven successful by every measurement, including revenue generation.
Bailiwick has unparalleled expertise in leveraging third-party references —  customers, business partners, and industry analysts for testimonials, endorsements and related vehicles. (Bailiwick built Avaya's Customer Reference Program from the ground-up – with just 10 original members the Avaya Customer Reference Program grew to over 200 members willing to advocate on the company's behalf. References supplied through the Bailiwick-managed and staffed program demonstrably influenced sales, quarter-after-quarter.)
We write the right stuff!
We write compellingly, creatively and we do it in any number of formats.
Case Studies
Bailiwick provides original case study writing tailored to specific client needs. For technology clients, Bailiwick case studies focus on business benefits rather than the technology itself. When quantifiers are available, Bailiwick includes TCO and ROI comparisons based on proprietary formulas. In fact, the case studies Bailiwick developed for one client's website were among the most frequently downloaded. And of the more than one thousand case studies once available on a Fortune 100® client site, over half were written by Bailiwick.
Premium & Thought Leadership Content
To keep pace with demand for fresh and forward-thinking content, Bailiwick helps clients keep their online presence timely and relevant. Bailiwick provides audits of client website navigation, content and responder strategies, recommending ways of using premium content that extends visitor time onsite and captures interested visitors for follow-up and leads.
Employee Communications
Bailiwick repurposes external communications for an internal audience, assuring not only continuity, consistency and uniformity of messaging, but often for internal recognition. These, in turn, inherently reward the organization. We also create original employee and HR-focused material as internal situations demand.
Executive Relationships
Bailiwick gathers behind-the-scenes intelligence on designated C-suite executives, in the manner of jury consultants who can "read" prospective jurors. We recommend communicating with executives in meaningful ways, based on public domain information we've obtained. We even draft communications for executives that are authentic and relevant, rather than forced or contrived, opening the door to ongoing dialogue.
Marketing Operations and Measurement
Bailiwick helps clients measure the effectiveness of marketing programs by developing marketing metrics and a dashboard that help marketing professionals examine the results and "what's behind the results" to assess return-on-investment for every marketing dollar spent. We tease out what your "heartbeat" metrics are, so you can truly assess your success!
Analyst, Consultant & Investor Relations
Bailiwick takes a proactive approach in working with external industry analysts and consultants, and internal investor relations teams. Through systemic and targeted relationship building, Bailiwick is expert at leveraging these important groups of opinion leaders and sales influencers.
Bailiwick Success Stories in Brief
We did it for them and we can do it for your organization too.
Rely on Bailiwick
AT&T Consumer came to rely on Bailiwick resources to such an extent that it listed its Bailiwick representative as its subject matter expert – both internally and externally – for International Long-Distance, AT&T Travel Services, and AT&T Relay Services. (Due to AT&T policy, it was exceedingly rare to list contractors in this capacity. Bailiwick representatives were also given awards reserved for employees.)
Proactive campaigns
Proactive campaigns created by Bailiwick included the Ooh La La Laptop campaign focused on the business traveler, the SAT&T consumer quiz and a number of other creative campaigns for which it achieved significant coverage, including in the Wall Street Journal and Conde Nast Traveler. In addition, Bailiwick mounted an anti-slamming campaign aimed at the Spanish-speaking public for which it earned a PRSA award.
Media management
Working side-by-side with the media relations team of Global Crossing, Bailiwick helped manage media perceptions during the fifth largest U.S. bankruptcy. Bailiwick worked with the internal team to strategize and execute a plan that would position the company as a successful acquisition target in order to emerge intact from Chapter 11 proceedings, which it went on to do.
Quantifiable results
Bailiwick developed a formalized program for handling customer wins PR and marketing for AT&T, to create a steady cadence of positive news in a consolidating market. Bailiwick was responsible for the delivery of 40 percent of AT&T's annual target with just one-tenth of the resources.
A bookcase for case studies
With just eight weeks before its annual sales kick-off, Avaya charged Bailiwick with developing, writing, designing and project-managing a book of 100 customer case study briefs. The resulting compendium, entitled ICONs was reprinted a number of times and the online version was one of the most popular downloads for this Fortune 100® company, an AT&T spin-off.
It's not rocket science…
… It's common sense. What result are you trying to achieve? To whom will you be communicating? What is important to that audience? What is the clearest way to make your case? Which communications tools are best used to make our point? What is our call-to-action?
It's those questions Bailiwick considers when we take on your project. And if your subject matter IS rocket science, we'll make it understandable and compelling to the audience you need to reach.
Have a question or comment?
Complete this form and we'll get back to you ASAP.
35 Sandy Ridge Road
Stockton, NJ 08559